All posts tagged birthday
5 Posts
I've accomplished a lot in a year, and 2012 has been an amazing year for me but this November has been even more special for me.
I became an uncle to a very cute baby girl on 1st Nov, my film got screened at Denver Film Festival, I am producing my 1st 1 hr TV show and Barack Obama got re-elected. \o/
Although I have been constantly working, I have been lucky enough to have had managed some amazing adventures last year around my heavy work schedule.
Thanks for the lovely cards and very slick new iPad Mini 32GB, I do feel very very special to be surrounded by some very sweet people in my life.
Thank you for a great year and I look forward to seeing what the next year brings together!
MY FAMILY and FRIENDS.
I owe everything I have to you.
I would also like to share a very beautiful and meaningful song from The National Theatre's production War Horse.
I haven't seen the War Horse in theatre yet but brilliant production company I have recently started working for has filmed a commercial for it and it has this beautiful song, with beautiful lyrics.
Commercial for War Horse
The full song 'The Year Turns Round Again' from War Horse
A wager, a hat full of guinnies,
against all their songs you can sing,
but some day you'll love
and the next day you'll lose
and winter will turn into spring
and the snow falls, the wind calls
the year turns round again
and like barley corn who rose from the grain
a new year will rise up again
and there will come a time of great plenty
a time of good harvest and son
till then put your trust in tomorrow my friend
for yesterdays over and gone
Ploughed, sown, weat (or weed) and mown
the year turns round again
and like barley corn who rose from the grain (could be grave)
a new year will rise up again
a feeling arise, a gleam in her eyes
and the year turns ound again
and like barley corn who rose from the grain (could be grave)
a new year will rise up again
I've thought so many times over the last year about this particular blog post. About what I'd say and how I'd feel And it would be very emotional, but I don't feel any different: P
I usually have a party for my birthday, but decided to stay with family this year since I've just come to India, and dad will go under surgery next week, and I am busy with work up to the neck. (Things you have to do when your older :P)
So far I had a long working day, few sweet surprises and lots of wishes and now off to have a meal with family.
I do want to wish the most important element of my life which is the people who I've known and loved and been loved by.
So thank you to all of you who have got me to where I am today. I couldn't have done it without you – I wouldn't want to have done it without you – and I am so excited about all the years we have to share together in the future.
Also I normally never buy a Lottery but in Spain last month every one insisted me to buy the 11.11.11 big draw lottery so I did 😛
so if I win, it will make me even more popular then Aishwarya Rai Bachchan's  soon to be-born Baby B on 11.11.11 😛
Love you all 🙂
P
I've had a lot of people (okay… 2) ask me lately what they should give me for my upcoming birthday (Nov 11… in case the rest of you were wondering). Apparently I'm a difficult bastard to buy gifts for. Well panic no longer! I've compiled a list of stuff you can safely shop without worrying about offending me in anyway (like those people who have give me Parker Beta Ball pen in the past… please. Do I look like the kind of guy who use trashy Ball pen… you might as well send me a fruit basket)
please send me gifts be for 4 i don't like to wait much.
1.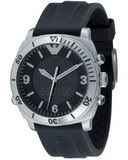 Armani – AR5826
2.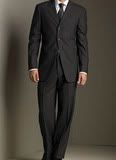 Armani Three Button Suit
3.


Sony DSC-F828
4.


Acer's Ferrari laptop
5.


elephant
6.


BlackBerry 7100g
7.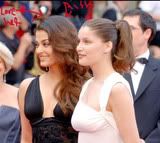 Aishwarya Rai
8.


Trip to paris
Its soo easy u won't get confused about what to gift, only 8 items. Now move ur ass fast u don't have much time left.