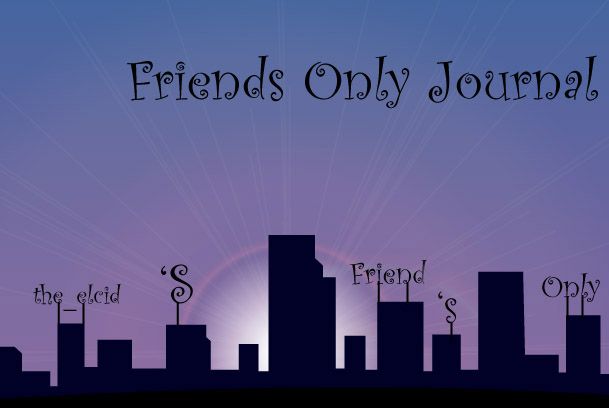 F R I E N D S O N L Y
Comment to be added
If you've just stumbled across this journal through another user or a community. I am sorry to say that this journal is friends-only due to repeated privacy issues. If you'd like to be added as a friend, Simply respond to this message and add me. I usually get around to updating my list every few weeks. Feel free to visit and join my community.
I do have have a few conditions.
1) If all you're going to do is talk about suicide or how much you hate the world and how everyone should just "fuck off and leave you alone", just keep going because I'm not interested in being friends. My sympathy towards strangers has run dry.
2) I don't comment often. It's not that I don't care, I just don't respond to every singe entry on my list.
3) Don't add me to bulk your friends list.
4) This isn't a requirement as much as a request. Before adding me, please check out my intrests to see if we have just a few things in common. My intrests stay current as I become obsessed with intrested in new things.