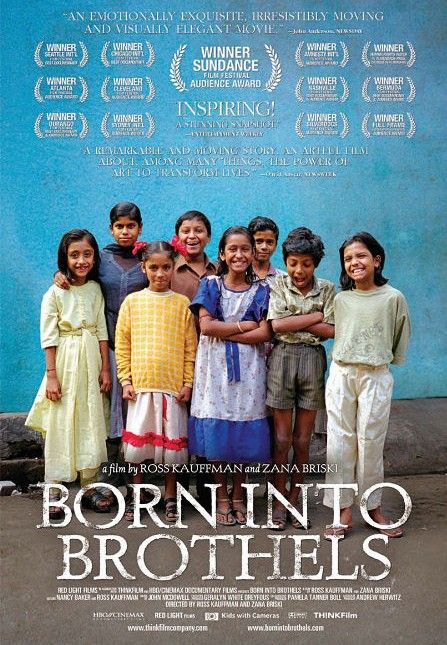 Born Into Brothels: Calcutta's Red Light Kids (2004)
Born into Brothels represents the best and the worst in humanity. A woman tries to save children born to prostitutes in the Red Light District in Calcutta, India by teaching them the power of photography, when no one else cared.
Although sad due to the nature of the content, it is an uplifting story that inspires you to look wider than your own life to see how each one of us can have a profound impact on the lives of others.
This is one of the finest non-fiction films I have seen.
What was troubling to me was that never to see these troubled children again.
I didn't want it to end so soon because I wanted to spend some more time with the children….
And wanted to see all of them out of this Brothel
I often disagree with the academy award nominations. Born Into Brothels is an exception, it was nominated and won!
India has a serious problem with sex trafficking and despite what anyone else might say, it's being run by Asians. Unless there is a semblance of accountability in the public sector, nothing will be done. Everyone throws their hands up and says 'Oh I'm not corrupt, but everyone else is, so what can I do?"
This film should be seen by everyone who has any sense of what the world is and can be if we give our attention and empathy to make it a better place
for me, the creators of this Documentary are the true hero.